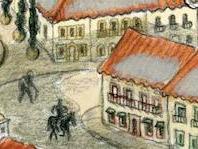 Click an image to enlarge

Yeay! You made it! Here is where you invest in your creative growth.




To enroll in

Private Art Coaching Sessions, Art Coach Courses,

or

Private Art Lessons:

scroll down and click on the correct image. Read carefully, some offer either 4 or 8 sessions.
When the window opens, click on the Add to Cart button. It will take you to the check out page, where you can pay by PayPal or credit card.
If you are enrolling in Art Coaching Courses, you will have some options when you get to the "Cart".
Once I receive your payment, I'll send you an e-mail with scheduling info, etc..

Please feel free to e-mail me if you have questions:

Be the first to

post a comment

.
This website is made possible by an Emerging Artists Grant from the Durham Arts Council with support from the North Carolina Arts Council, with funding from the state of North Carolina and the National Endowment for the Arts, which believes that a great nation deserves great art. 
RSS
|