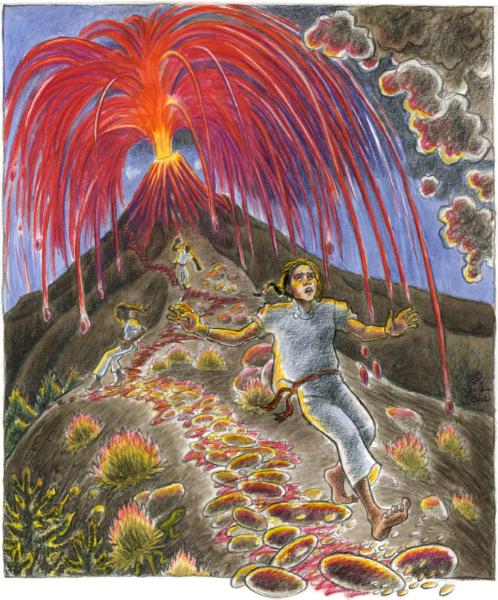 Power & Point of View (POV) class (on Zoom)
$114.50
In this class, we'll explore the effect an artist's perspective (aka: POV) has on the way power is portrayed and perceived in the picture.
The idea is to expand your repertoire of pictorial perspectives, so you can create more dynamic & visually captivating pictures that 'hook' the viewer into your story.
The material is not often covered in drawing or other art classes outside of comics or animation class circles, but definitely relates to all kinds of visual art-making.
**Please resist the urge to pay for class
until the dates are set!**
I will post the final dates here
once they're set.
DETAILS (Scroll down to "MORE DETAILS", if these are repeats.)
Each week in class, students will pick one or two different dynamic POVs from which to draw their subjects, based on the power relationships presented in the lesson. They may sketch the same subject matter from 2 different POVs, and see which works best.
The subjects can be anything relevant to the student's life (real or imagined).
I can offer sketch prompts for those who need inspiration. VSJ students (and anyone else interested) might want to cover current events, the pandemic, culture, etc..
In the world of illustration, and especially in comics & animation, this is an important tool to portray power, vulnerability, intimacy (& more) and also to create dramatic tension. It applies to fine arts as well!
MORE DETAILS:
Class sessions will include a combo of instruction, demos, some individual guidance, Show & Tell, & discussion.
Not all components will be in each session, but I'll do my best to have individual guidance and Show & Tell (review of students' artwork) each week.
Students will have a bit of time to work in class, but will likely need to finish their pictures at home.
The plan is for students to submit one rough sketch for each week of class… we may change this up, however, based on student need.
The point is to get a lot of practice exploring new points of view, covering new territory, expanding your repertoire, not so much creating finished artworks.
SOME EXPLANATION - for the Very Curious
When you think of a typical story, there is usually some kind of conflict that wants to get resolved. Yes? And there is some kind of tension between the 2 sides of the conflict.
I remember learning in junior high school English class, about the
3 types of conflict
in story writing:
Person vs. person
Person vs. nature, &
Person vs. self
The same can be true of pictures.
So the Big Questions for the class are:
What's the conflict in my picture idea?
Which side of the conflict has more power at this moment in time?
What POV expresses the power dynamic in the best way?
This may sound like a lot of thinking and analyzing, but the whole thing will become clear when you see the visuals in class.
If you are curious, come join us! Expand your horizons!
Be the first to
post a comment
.