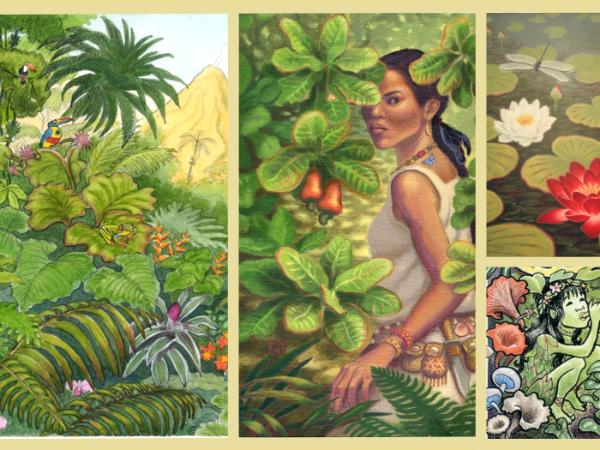 Plant and Art Sale
It's tax time again,
As I find myself owing "greenbacks" to Uncle Sam again, (heh-heh)
I think it's a good time for a
Green Art & Plant Tax Sale.
In order to raise funds for Big Bro', I'm having a 15% - 20% off sale on some planty prints and paintings that need a new home.
Have a look ~ if you see something you like, you can pre-order it here, then come to our
Green Art & Plant Sale at
Blue Heron Farm
Sunday, April 14; 1 - 3 PM
You can check out Tony's artsy permaculture gardens,
check out his purposeful plants - also on sale,
and see the baby goats!
If you can't make it to the plant sale, I'll contact you to make arrangements for pick-up or delivery.
All the paintings are framed; the prints are not. All are on sale for 15 - 20% off!
Sale ends on April 14th.
Be the first to
post a comment
.