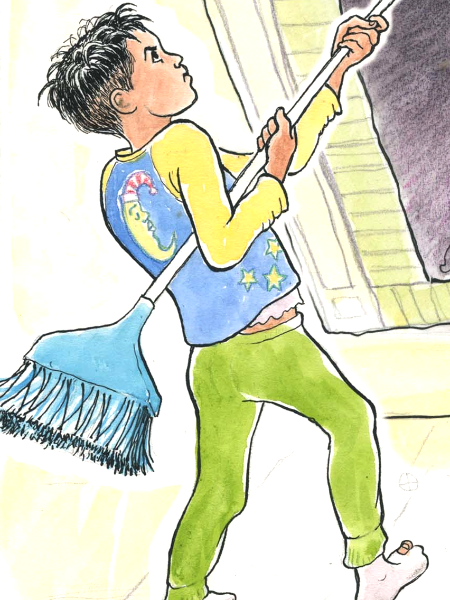 Virtual Character Design Class
In this class, you will unleash your imagination as you become the characters you wish to create!
You'll "birth" one or two characters in class, learn their body language, what they wear, and how they move and live, as they reveal themselves to you.
If you want to illustrate stories, comics, or animation for video games and movies, or merely want to draw people (& other creatures) expressively, this class will offer techniques to get you started, and build your confidence.
Virtual Illustration: Character Design (via ArtsCenter)
6:30 - 9 PM ET / 3:30 - 6 PM PT
on Monday nights via Zoom
July 17 - Aug. 14 (5 weeks)
---
ARE YOU READY???
- This will be One. Dynamic. class! As one of my college illustration teachers suggested: you must become your character! Just like actors do. (Don't worry - it's temporary.) The more you draw them, the deeper you'll get to know them.
- I will challenge students to go beyond stereotypes, to create characters with depth, personality, and lots of back-story (aka: history). This is where you get to go wild in the imagination department!
- You'll get lots of practice drawing your characters, in many different positions and situations, creating their story, & getting to know them deeper, as you draw.
- It will also improve your ability to make expressive sketches of people, from life or your imagination, as we'll cover just enough simple anatomy, and body-language, to do the trick.
Ready for a deep dive into the imagination??
Class is being offered through the ArtsCenter, on Zoom.
---
[If you've read my e-mail, some of this section will be review. You might want to skip to the next divider line.]
We'll do lots of loosening up exercises in the first 3 sessions, to get the creative juices flowing; including games & joint character creation! (Similar to the mind-bending Exquisite Corpse.) (If nothing else, you will have a blast playing games!)
There will be plenty of sketch prompts, challenges, and Questions for inspiration, and, when ready:
Some Deep Dives into creating character(s) with substance, depth, and a vast history / her-story / back story!
There will be demos each week to cover some of the technical aspects of character creation, including:
... a simplified anatomy method to help you make expressive characters with effective Body Language (in a fun way!).
Individual guidance will be offered for whatever level you're at. Beginners are welcome.
If / when there's time, we'll have Show & Tell at the end of class, so students can get & offer feedback for each other.
---
More Info for the curious:
Zoom Tech Info:
Class on Zoom is really easy! I've been at it for over 3 years, and things go pretty smoothly.
We use breakout rooms for one-on-one guidance;
A shared photo album for students to post their work;
A fancy document camera for demos (everyone gets a front row seat!)
And an "Annotate" tool for drawing picture suggestions on students work. (Fear not! all mark-ups will be erased!)
If you're new to zoom, I have a zoom tutorial session just before the first class starts. It takes about 15 minutes. & it's kinda fun.
---
Materials List
Analog:
9 x 12" (or so) sketch book or regular copy paper for initial "thumbnail" sketches
Pencils
Kneaded eraser
Pens or markers for line work
For finished work, if we get that far:

Colors - examples:

Markers, or
Watercolor crayons or
Colored pencils

Bristol board or illustration board
OR
Digital:
Computer or Tablet (such as iPad) with photo editing software that includes layers. (And that you know how to use!)
Stylus (very helpful)
---
Oh yes! If you like what you read here, please consider clicking the 'Like' button below. It will help people who are looking for this kind of thing to find it! Thanks!
Be the first to
post a comment
.